New Product Available. Protect Your Debit/Credit Cards From Unlawful Uses From Card Scammers.
They Can Simply Tap On Your Wallet And Withdraw Money Without You Knowing.
Our Card Protector Will Block Signals From The Card To The Machine When Not In Use.
***This product also protects your hotel, office or bus pass from skimming or fraudulent copies.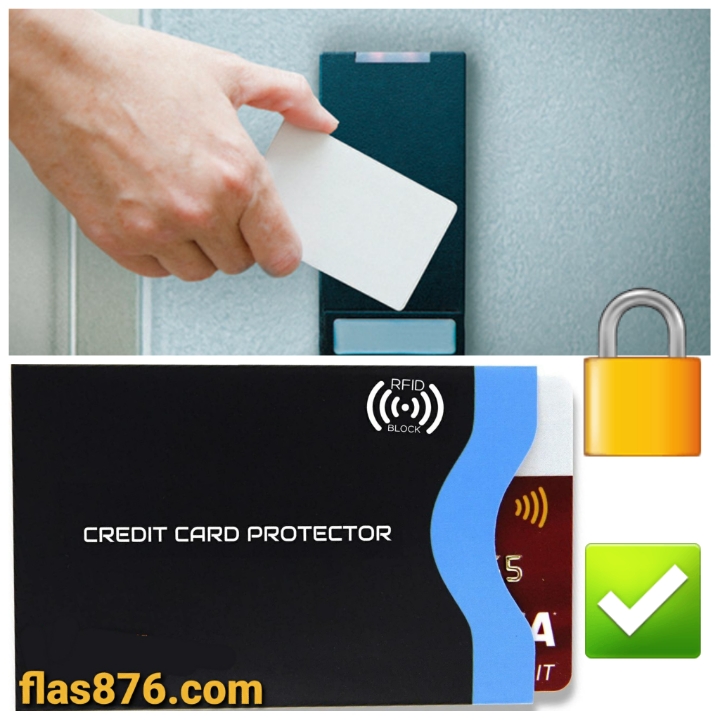 Features & details
Advanced RFID secure sleeve designed to protect credit cards, money cards, identification cards from electronic fraud or theft;
RFID shields are a superb debit card protector.
Made from special RFID blocking material, this credit cards holder and RFID blocking passport holder is thin and lightweight; certified secure sleeves for credit cards protect against scanning of digital and electronic chips by thieves.
Tear and water-resistant
RFID holder with electronic armor is the identity theft protection for your bank cards;
This credit card and ID holder prevents electronic access to your cards; valuable credit card protection, an ID card protector to block scanning and skimming
Credit card protection sleeve designed with color coding system to find each card easily and quickly;
The special high quality rigid aluminum foil coating of these tiny slim RFID blocking wallets ensures you will never be a victim of high-tech crime.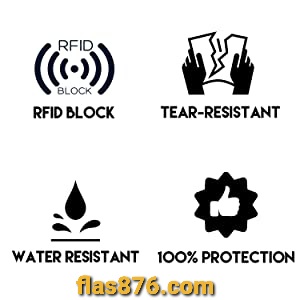 IMPORTANT NOTICE
International Buyers
Import duties taxes and charges are not included in the item price or shipping charges.
Customs Clearance Charges are not included, You will be responsible for the charges.
Please confirm the charges with your local customs offices before placing an order.