Dim the light without a dimmer switch--Philips SceneSwitch LEDs switch among 3 intensity levels from
800-lumen bright cool daylight, to 320-lumen relaxing light, to 80-lumen night-light setting with the flick of a standard switch.
These plug and play bulbs work with your existing light switch on a lamp or on the wall.
With auto-memory, SceneSwitch bulbs retain your favorite light setting when the switch is turned off for more than 6 seconds. Great for covered porches, bathrooms,
saunas, or enclosed patios.
Best-in-class Philips LEDs provide energy-efficient flicker-free, natural lighting at 1/4 of the energy of incandescents,
1/2 the energy of halogens and with 10X and 4X the lifespan respectively. Philips LEDs are mercury-free so they don't contribute to harmful hazardous waste.
SceneSwitch A19 light bulbs are perfect for use in lamps and fixtures that don't have dimmer switches where you still want flexible lighting.
The E26 medium base fits standard fixtures. SceneSwitch bulbs are not compatible with dimmers or Philips HUE products.
NB. Switch Off and On to change light intensity.
Philips SceneSwitch LEDs come with a 5-year warranty and an expected lifespan of 15,000 hours saving you the cost and hassle of frequent bulb replacement.
At 9/3/1 watts of energy consumption, bulbs will save $97.35 ($15,381.30 JMD) over the life of the bulb (based on 3 hours/day, 11 cent ($17.38 JMD)/kWh,
depending on rates and use).
COMFORTABLE LIGHT: Our products meet strict test criteria including flicker, strobe, glare and color rendition to ensure they meet EyeComfort requirements. Switch to
Philips LED, light that's designed for the comfort of your eyes.
Experience SceneSwitch
Switch the light, set the scene
Sometimes you feel like a change in ambiance to suit whatever you're doing. With a Philips SceneSwitch LED bulb, you can easily change the setting from a bright light,
to a natural light, to a cozy warm glow. No dimmer or additional installation is required. All you need is your existing switch.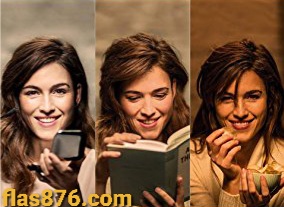 2700-Kelvin, 800-Lumen Light
2500-Kelvin, 320-Lumen Light
2200-Kelvin, 80-Lumen Light
Auto Memory–built-in memory chip
The SceneSwitch light bulb can memorize your last setting automatically if the switch is turned off for longer than 6 seconds.
Multiple light bulbs can be synchronized by simply toggling the switch (turn it on and off again within 1 second) to restore the lamps to the default factory setting.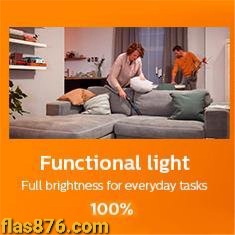 800-Lumen Bright Light
Warm and bright for task lighting, reading and more.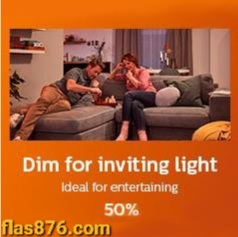 320-Lumen Medium Light
Relaxing and comfortable, medium light fills the room.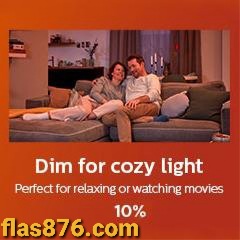 80-Lumen Soft Light
Soft dim light ideal for low activity times of day.
Product Specifications:
Light type : LED
Wattage: 9w
Lumens : 800LM, 320LM and 80LM Respectively
Wattage use : 9w, 3w and 1w respectively
Life span : 13+ years
Light color : Daylight
Bulb type : A19
Bulb base : E26 (Medium base)
Color temperature : 5000K
Dim feature : Non-Dimmable
Amperage : 130mA
Voltage : 120V
Frequency : 60Hz
Incandescent equivalence : 60w
Certification : Energy Star
Additional feature : Memory feature
IMPORTANT NOTICE
International Buyers
Import duties taxes and charges are not included in the item price or shipping charges.
Customs Clearance Charges are not included, You will be responsible for the charges.
Please confirm the charges with your local customs offices before placing an order.